Shoppable® DTC Lite
™
Empowering existing websites and blogs with lite ecommerce. It's ecommerce without the inventory, fulfillment, or expensive overhead.
Finally, there is a way to monetize your website and blog content without relying on spammy ads or affiliate links.
Shoppable® DTC Lite™ offers you "Buy" buttons and a multiple-retailer checkout that is easily embedded into your website. You'll increase engagement by providing instant gratification when your visitors are inspired to make a purchase.
Shoppable's patented Universal Checkout technology automatically optimizes the cart based on availability, price, and shipping rates to ensure a frictionless checkout.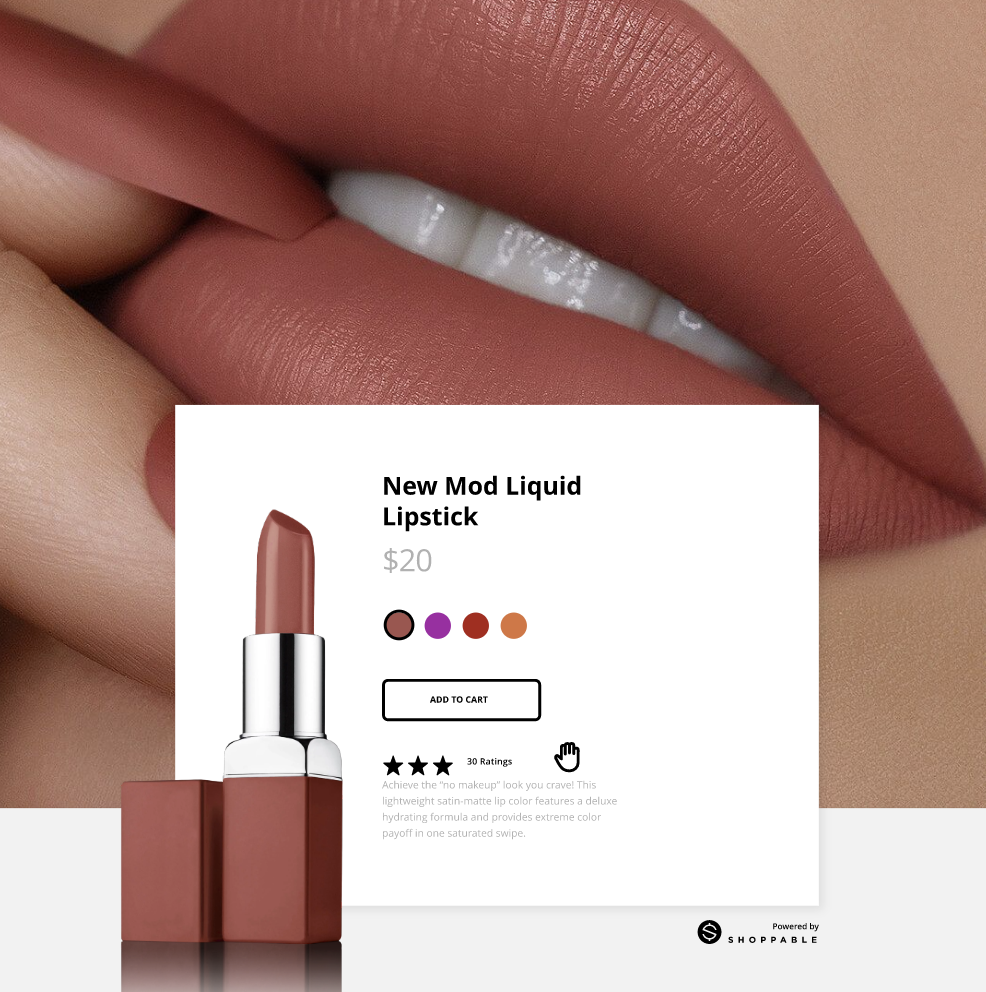 When the product is offered by multiple merchants, shoppers are given the option to select their preferred merchant. The order is, then, processed and shipped by our merchant partner.
Shopping is quick and seamless for your visitors. And, hassle-free for you.
Your 1st party order data is collected through a secure order API. Additionally, you can track shopper behavior via your dashboard. This is your resource for valuable consumer behavior insights and analytics that can be used to create even more compelling online content and ecommerce experiences.