Shoppable® DTC Lite
™
Empowering existing websites and blogs with embeddable, lite ecommerce. It's e-commerce, without the inventory or expensive overhead.
Websites and blogs finally have a way to monetize their content without relying on ads or affiliate links that redirect visitors away from their site.
Shoppable® DTC Lite™ offers you embeddable "buy buttons" and a multiple-retailer checkout that is embedded directly within your current wesbite experience. Improve your user experience and increase engagement, by giving visitors instant gratification when they become inspired to shop.
Shopping is quick and seamless for shoppers and hassle-free for you. All orders are entered into our patented, universal checkout technology, processed by our merchant partners, and customer service is led by Shoppable's support team.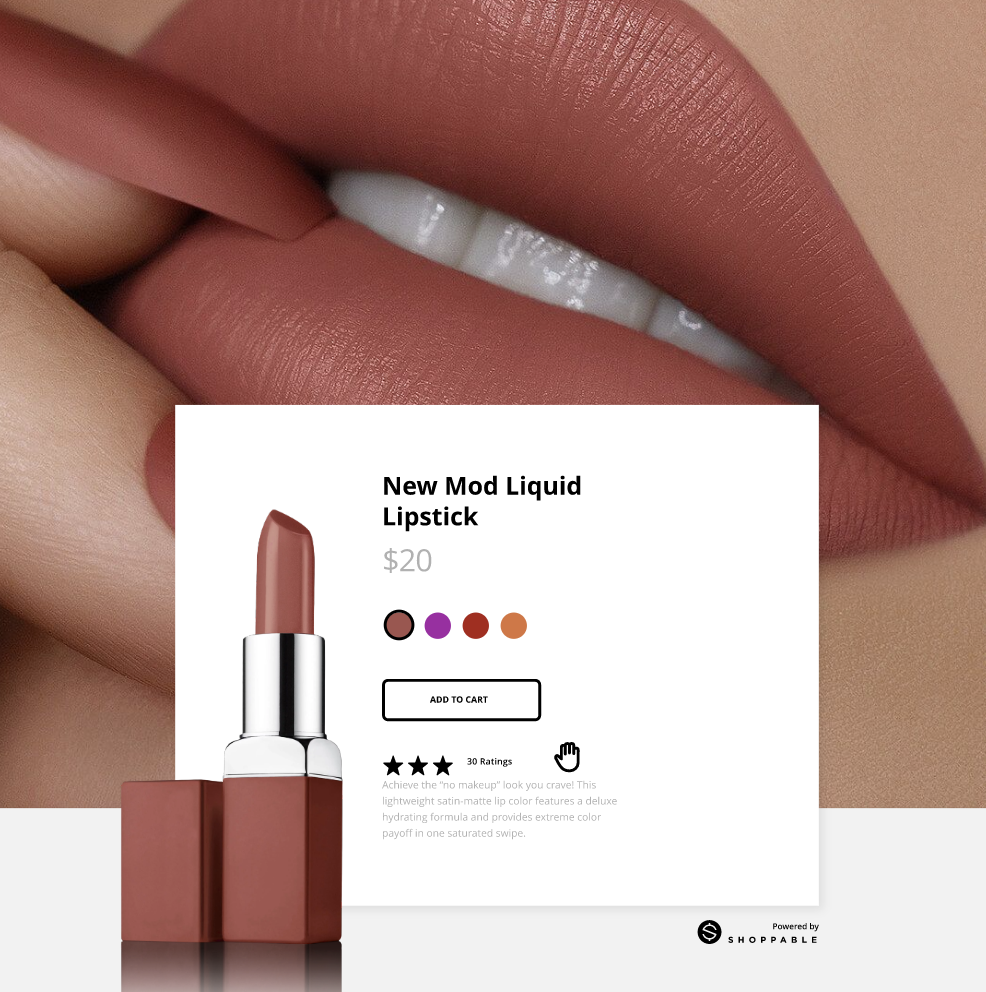 Shoppable's technology automatically optimizes the cart to increase conversion and basket size. If the product is offered by multiple merchants, the shopper is given the opportunity to select their preferred merchant to complete the transaction.
The shopper will receive an order confirmation from the merchant and be shipped the product. The website retains valuable consumer insights and analytics they can use to create even more compelling content and ecommerce experiences.