Shoppable® Instant Shop
The incredibly fast way to monetize content with an embedded or stand-alone ecommerce experience.
Easily create an ecommerce experience to generate rapid sales. Start selling products from the huge list of merchants in our catalog or import your own. Either way, you'll never have to hold inventory or fulfill an order—that's the responsibility of our merchant partners.
The power of Instant Shop can be leveraged for influencer brand campaigns and social commerce. The interactive shopping experience produced is unlike anything else online.
You can launch custom shops with embedded YouTube or TikTok videos, right alongside your products, making your shop an exceptional social experience.
Perfect for large brands, publishers, influencers, and content creators, Instant Shop is extremely versatile and powerful. You can create multiple shops that are a single page or a single page with multiple shops.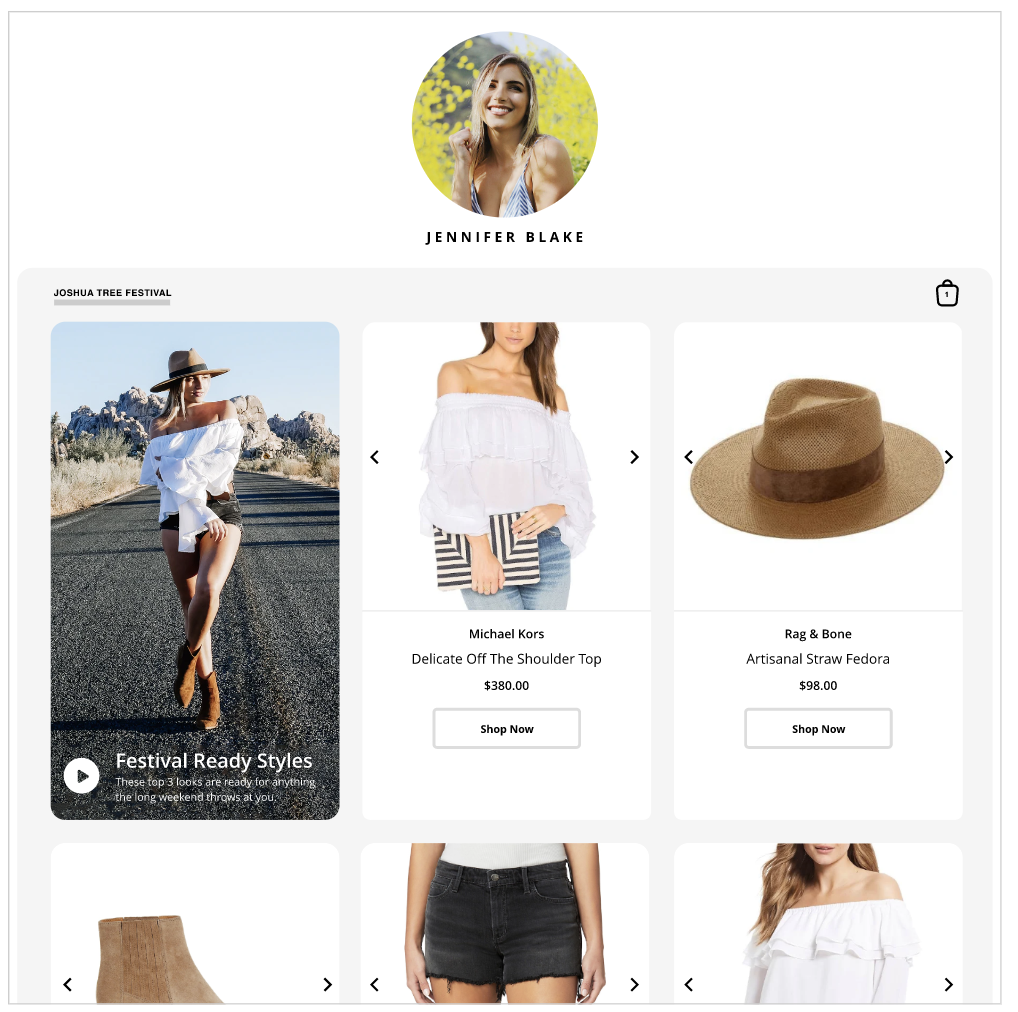 Instant Shop gives consumers the ability to purchase in as little as 2-clicks. Our Universal Checkout technology supplies the power to process multiple products, shipped from different merchants, in a single transaction.
Shoppers enjoy a seamless shopping experience. Instant Shop owners earn commissions and still retain the consumer data that they can, then, use to improve their ecommerce practices.