Shoppable® Ad Experience
™
Supercharge your ads with the power to launch campaign-focused, single-page, ecommerce experiences while capturing 1st party order data.
Advertisers are using Shoppable® Ad Experience™ (SAX) to win new customers from social and paid media, track closed-loop order conversions, and deliver engaging omnichannel shopping experiences. Did you know we can track revenue by campaigns, while it is still running? This can save your budget and increase your sales.
Usually, ads bounce shoppers from social experiences to landing pages and then bounce them again to a merchant's website. This is too much friction and an unwanted distraction from the experience the shopper is in. Shoppable solves this.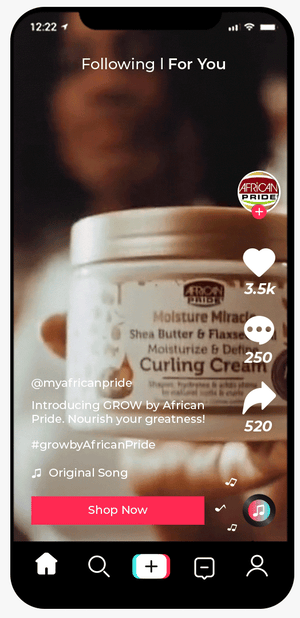 STEP 1
Paid Ad
Launch your campaign with on any channel, including engaging social videos on TikTok and link it to your Shoppable® Ad Experience.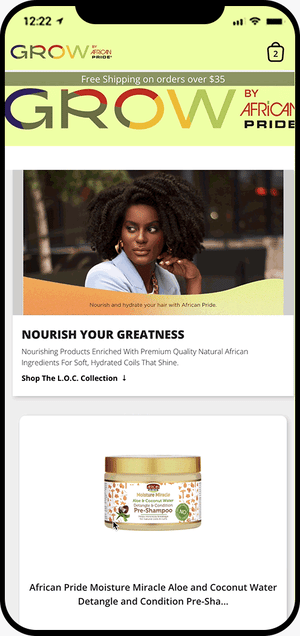 STEP 2
Shoppable Ad Experience
Users will land on a branded Shoppable® landing page to purchase the products featured in your campaign directly on that page.
You can track the revenue and 1st party data, including while the campaign is still active.
Shoppable® Ad Experience™ doesn't link-off. Unlike traditional online ads that send a consumer to a merchant's website, Shoppable® Ad Experience™ brings the merchant's website to the consumer.
Shoppable® Ad Experience™ allows consumers to shop and checkout in as little as 2-clicks without leaving the page that they are on. Instant gratification is achieved with minimal friction. While advertisers retain all consumer data, insights, and the ability to remarket to that consumer, in the future.



Shoppable® Ad Experience can be used on Google, Bing, Instagram, Facebook, Pinterest, and TikTok among other platforms.